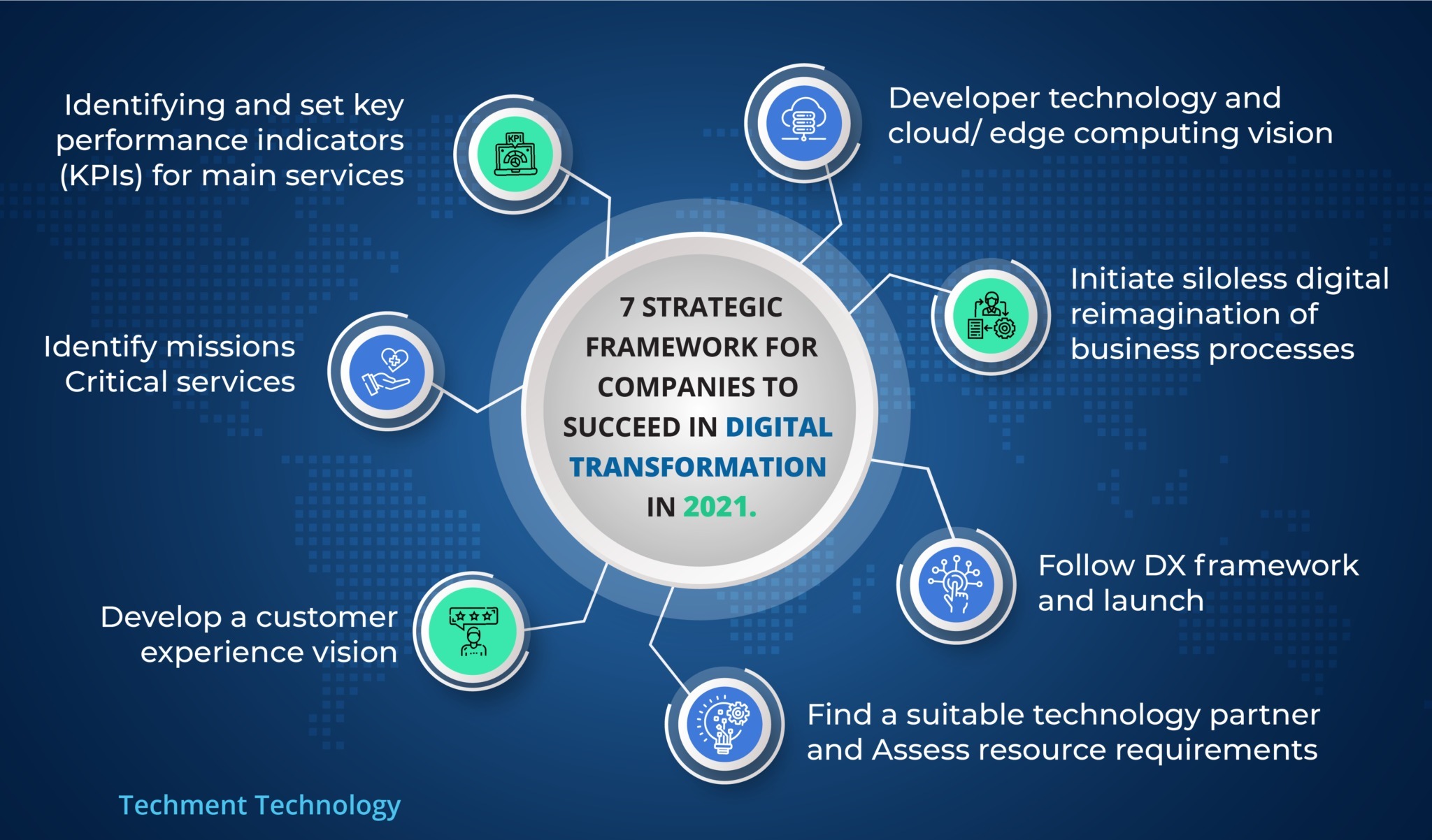 The Digital Transformation Revolution
The rapid advancements in technology have triggered a revolution in the business landscape, compelling organizations to embark on a journey of digital transformation. To stay competitive and relevant in today's fast-paced world, businesses must embrace this transformation and leverage digital tools and strategies to their advantage. However, navigating the complexities of digital transformation requires careful planning and execution. In this article, we will explore some key strategies that can help businesses master the art of digital transformation and achieve long-term success.
1. Embrace a Customer-Centric Approach
Understanding Customer Needs
The foundation of any successful digital transformation lies in gaining a deep understanding of customer needs and expectations. This involves conducting thorough market research, analyzing customer data, and leveraging advanced analytics to identify trends and patterns. By obtaining insights into customer behavior and preferences, businesses can tailor their digital transformation efforts to meet customer expectations effectively.
Enhancing Customer Experience
Digital transformation provides businesses with an opportunity to enhance the overall customer experience. By leveraging emerging technologies such as artificial intelligence, machine learning, and automation, companies can streamline processes, personalize interactions, and offer seamless omni-channel experiences. Creating a consistent and delightful customer journey across all touchpoints is crucial for business success in the digital age.
2. Foster a Culture of Innovation
Encouraging Experimentation
To thrive in the digital era, organizations must foster a culture of innovation and experimentation. Encouraging employees to explore new ideas, take calculated risks, and learn from failures can lead to breakthrough innovations. Embracing agile methodologies and creating cross-functional teams can help drive collaboration and accelerate the pace of innovation within the organization.
Promoting Continuous Learning
Digital transformation is an ongoing process that requires continuous learning and upskilling. Businesses should invest in employee training programs that focus on developing digital skills and capabilities. By nurturing a learning culture, organizations can equip their workforce with the knowledge and tools needed to adapt to the ever-evolving digital landscape.
3. Build Strategic Partnerships
Collaborating with Technology Partners
No business can achieve digital transformation in isolation. Collaborating with technology partners can provide access to expertise, resources, and cutting-edge solutions. Whether through partnerships with established technology companies or startups, businesses can leverage external capabilities to accelerate their digital transformation initiatives.
Engaging with Customers and Suppliers
Digital transformation should extend beyond the boundaries of the organization. Engaging with customers and suppliers can foster innovation and create mutually beneficial relationships. By involving key stakeholders in the digital transformation journey, businesses can co-create solutions, gain valuable insights, and strengthen their competitive position.
4. Secure Digital Infrastructure
Ensuring Data Privacy and Security
As businesses undergo digital transformation, data privacy and security become paramount. Safeguarding customer information and sensitive business data is crucial to maintaining trust and mitigating risks. Implementing robust cybersecurity measures, conducting regular audits, and complying with relevant regulations are essential components of a secure digital infrastructure.
Adopting Cloud Technologies
Cloud technologies offer scalability, flexibility, and cost-efficiency, making them a critical enabler of digital transformation. By adopting cloud-based solutions, businesses can leverage advanced analytics, storage, and computing power. Cloud platforms also facilitate seamless collaboration, data sharing, and remote access, empowering organizations to adapt to the demands of a digitally connected world.
Conclusion
Mastering digital transformation is an ongoing journey that requires a strategic and holistic approach. By embracing a customer-centric approach, fostering a culture of innovation, building strategic partnerships, and securing digital infrastructure, businesses can navigate the complexities of digital transformation and position themselves for long-term success. Digital transformation is not a one-size-fits-all process. Each organization must assess its unique needs, goals, and resources to develop a tailored digital transformation strategy. It is essential to continuously evaluate and adjust the strategy as new technologies and market dynamics emerge. Remember, digital transformation is not just about implementing new technologies; it is a mindset shift that permeates the entire organization. It requires strong leadership, effective communication, and a commitment to embracing change. Organizations that successfully master digital transformation can unlock new growth opportunities, improve operational efficiencies, and deliver exceptional customer experiences. In summary, businesses seeking to thrive in the digital age must approach digital transformation strategically and proactively. By focusing on customer-centricity, fostering innovation, building partnerships, and ensuring a secure digital infrastructure, organizations can position themselves at the forefront of the digital revolution and achieve sustainable business success. Embrace the opportunities that digital transformation brings and embark on a transformative journey that will shape the future of your organization.